Author Bridge Media
An editing and ghostwriting company
About Us
If you've dreamed of writing a book, or your next book, and you need assistance getting started and completing it, we can catapult your project to the next stage. 
We assist entrepreneurs, business leaders, speakers, changemakers, innovators and other individuals in turning their knowledge and experience into published media. These include books, e-books, workbooks, web content and other media.
For the authors, these media products serve to:
Generate new revenue
Attract clients
Raise their credibility
Inspire others
Leave a legacy
We serve as a bridge for authors to fulfill their writing dreams and create products that bring more wealth, joy and peace to the world.
Purpose and Missions
Purpose
To bring forth stories that transform life on the planet.


Missions


Results
We bring into being stories distributed through various media, including books, workbooks, e-books and online outlets.

Audiences
Our stories guide, move and inspire readers, viewers and audiences to experience more peace, joy, contentment, health, wealth, wisdom, connection and freedom in their lives.

Clients
Our clients enjoy an exceptional experience.  They feel heard, gotten, understood, that their stories are genuine and authentic expressions of their purpose.  They feel professionally guided, and they are inspired in the journey of creating memorable and marketable products.

Team Members
Our team is happy and growing in excellence. We intentionally practice our company values, while achieving team goals. We are motivated and supported as whole, creative and productive beings, while fulfilling our life purposes.

Stakeholders
Our owners experience profitable returns, so the company's purpose and missions may sustain and thrive.

Network 
Members of the company's business network are aligned, enriched and inspired by their interactions with the company.
Core Values
Gratitude
We come from a place of appreciation. We are thankful for everything.
Resourcefulness
We strive to do more with less. We practice self-sufficiency, sustainable growth and profitability. 

Stakeholders
Our actions are consistent with our words and values. We do what we say we will do. 

Possibility
We create an opening for ideas that weren't there before to come through, inspiring wonder and illuminating opportunities.

Partnership
We collaborate with our authors, associates and community for inspired outcomes and the greater good. 

Laughter
We live with a willingness to embrace joy. Even when the goal is serious, we work with a light heart.

The Team 
Helen Chang


Helen is CEO, senior editor and ghostwriter at Author Bridge Media. She is passionate about assisting people in telling their stories — sharing their authentic message and voice. As a child, Helen would write when she was lonely. Today, her book projects include several bestsellers, whose authors have appeared on CNN, ABC, HGTV, A&E, Oprah, Forbes, Parade and other media.

An award-winning former journalist, Helen's bylined stories have appeared in MSNBC.com, BusinessWeek, the International Herald Tribune, the San Francisco Chronicle, San Diego Business Journal, Fodors.com and many others. She has also produced business programs for a Dow Jones TV channel, now CNBC. Helen is a graduate of University of California, Berkeley, with a bachelor's degree in comparative literature and a master's degree in journalism. During her off hours, she strums a pink ukulele and sings Hawaiian songs.


---

Laurie Aranda


Laurie is the client services director of Author Bridge Media. With a track record in operations for social media marketing platforms, she managed the backend logistics of a team that launched campaigns for major brands such as Microsoft, TheNorthFace, Estee Lauder, Capital One and Nike. In her spare time, she manages a household of five amazing kids, four dozen relatives, three fighting fish, two snoring dogs and a hunky husband in a family tree.



---
Giving
Author Bridge Media is committed to giving back to our communities.
We contribute 10 percent of revenue to nonprofit organizations that support our environment and nurture future generations of writers and authors. Recipients to date include the following:
If you have a nonprofit organization to suggest we give to, please contact us: finances (at) authorbridgemedia (dot com).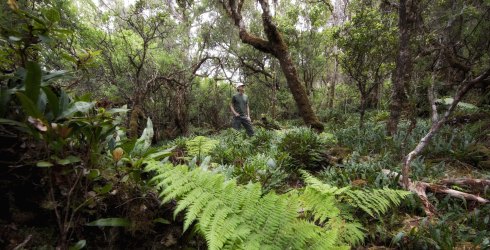 Testimonials
"Thank you for your hard work, long hours, and commitment that you have put into this book. I would not be here if it wasn't for that one phone call. You believed in me, and I can't thank you enough for that, Helen."

Nisa Burns, author of Kitchenability, from Acknowledgments section



"To Helen Chang, for your editing brilliance and incredible cheerleading. Any person who has the privilege to work with you is very lucky."

Chad Mureta, Author, App Empire: Make Money, Have a Life and Let Technology Work for You



"To Helen Chang, noble warrior, editor, brave soul, and sojourner, who covers all the bases we would have missed had she not been there."

Michael Gerber, Author, The E-Myth Optometrist and other books, Acknowledgments chapter



"Helen Chang, wow, we did it! From book jail to book hell to book heaven, all in a few months. Your work ethic is unbelievable. You are a woman of excellence and diligence. I enjoyed working with you, and I love your heart for people."

Dani Johnson, Author, First Steps to Wealth, Acknowledgments chapter



"[Author Bridge Media] has taken me from talking about writing a book to actually having a book ready for the published market in under 4 months! Their support is amazing and if the author is willing to put in the time necessary, it can and will be done with this team."

Carmen Kosicek, RN, MSN, Author, Nurses, Jobs and Money: A Guide to Advancing Your Nursing Career and Salary